First, you need to set cloud providers.
Click on "Clouds" in the sidebar.
A "NEW" button will appear, almost in the page header. Click this button.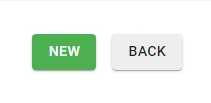 Set the cloud by:


(selecting the cloud)
When selecting the cloud you want to configure, more settings will appear according to your need.

(configuration for AWS Cloud)

(configuration for Azure Cloud)
Then, name the cloud you are configuring. (It doesn't necessarily have to be the name associated with your product's cloud).
You can register cloud providers according to the amount available in your plan. To learn more about plans, click here.