On-call rotations
Team organization
Alerts in collaboration tools (Slack, Discord, Teams, Google Chat, and Telegram)
WhatsApp alerts
Integrations for alerts and incidents from any player
Incident severity definitions
Comprehensive public and private Status Pages
Postmortem and Incident Response
Runbooks
Availability SRE Indicators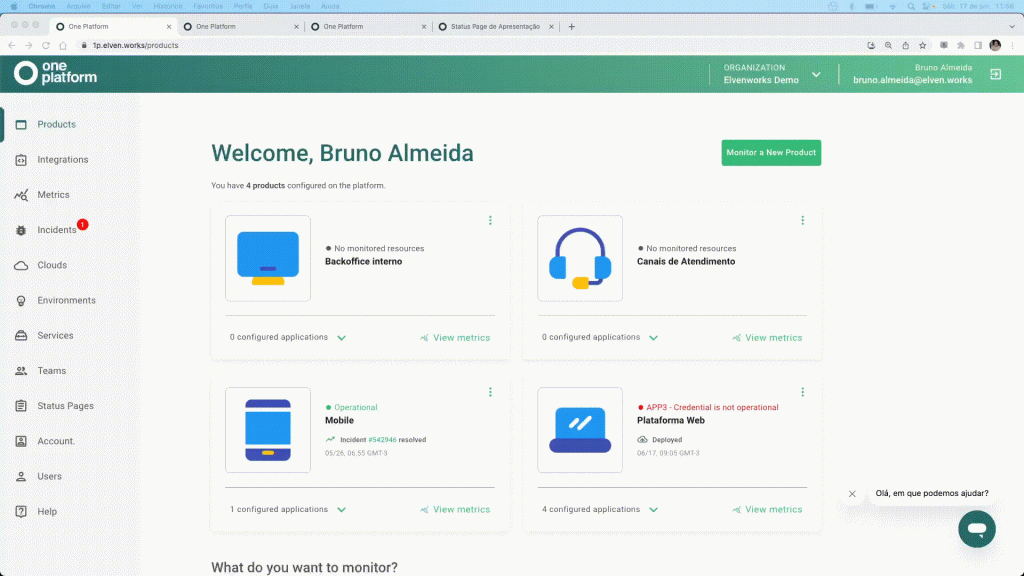 Handle all your alerts and incidents in a single platform.
Notifications in communication tools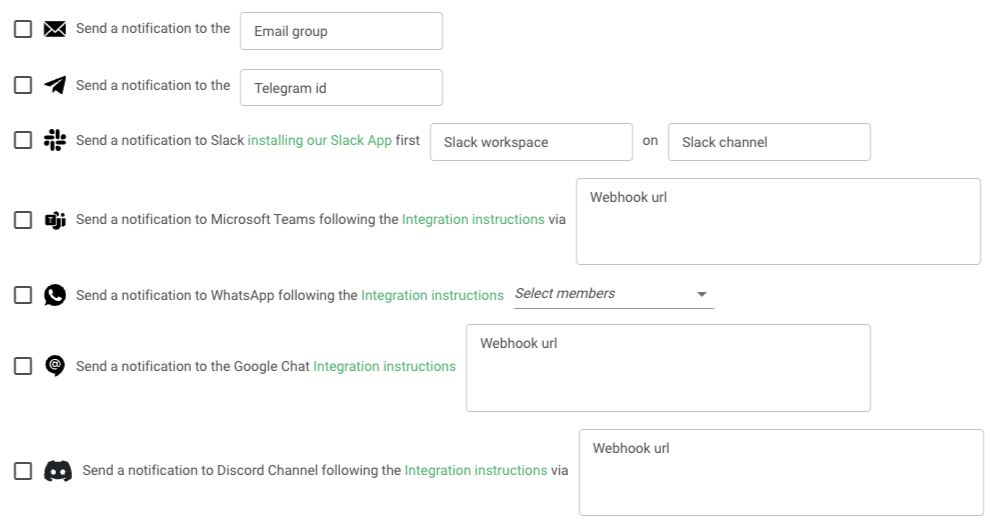 Define your on-call schedule in a workflow to be executed until someone acknowledges the incident.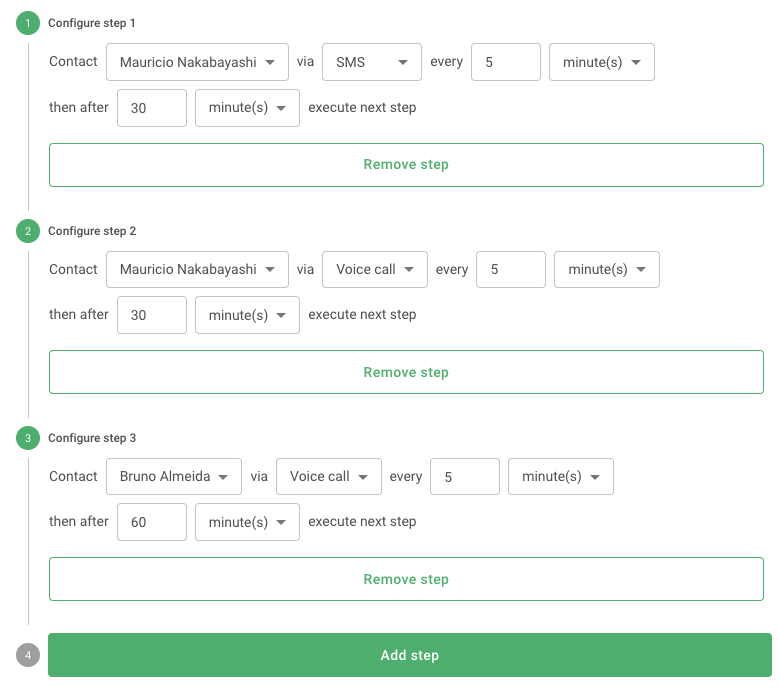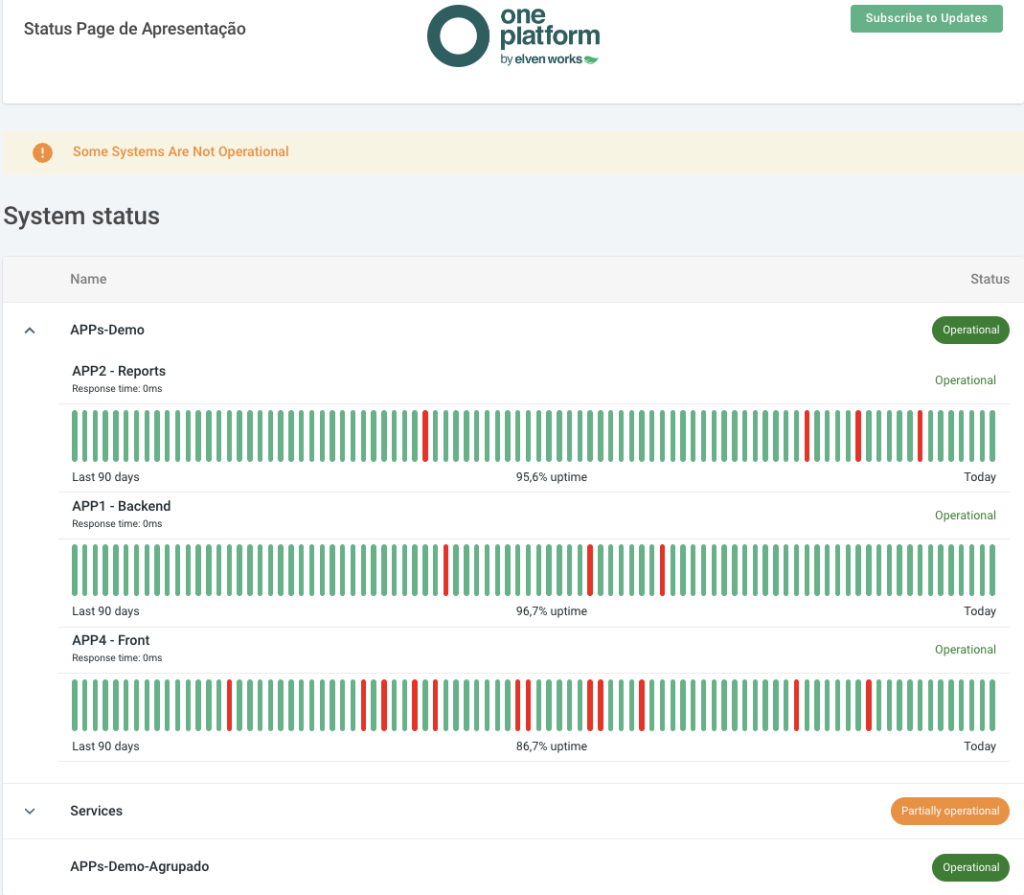 Incident management rules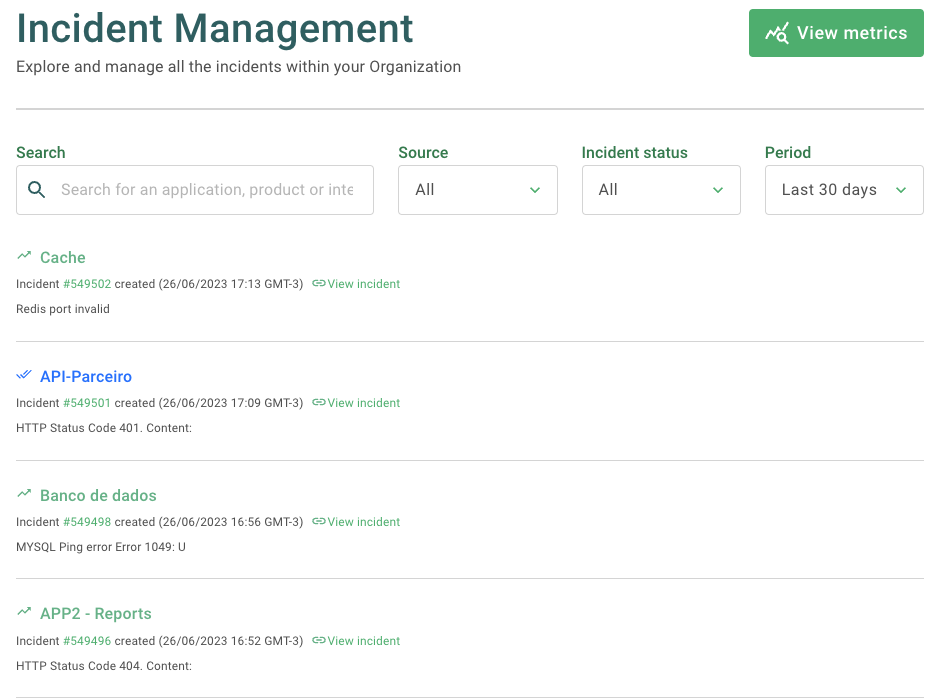 Integrations for receiving alerts and incidents
Cause analysis (Posmortem)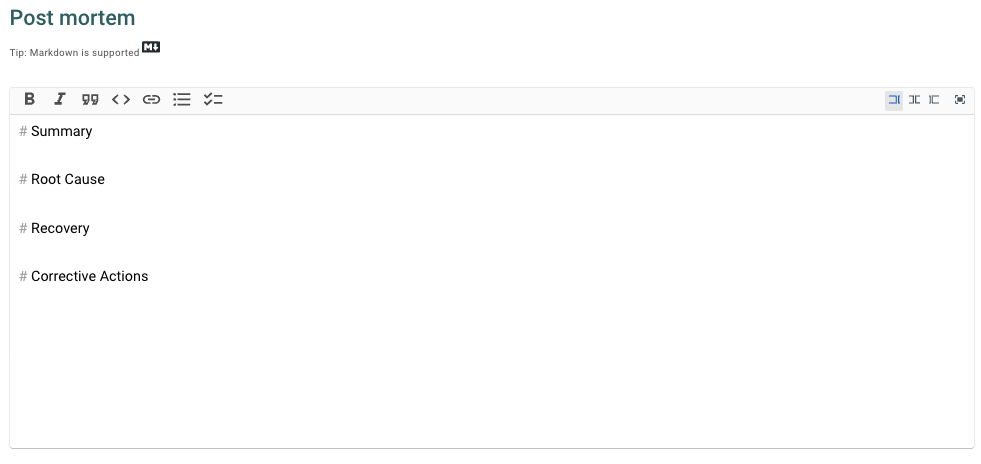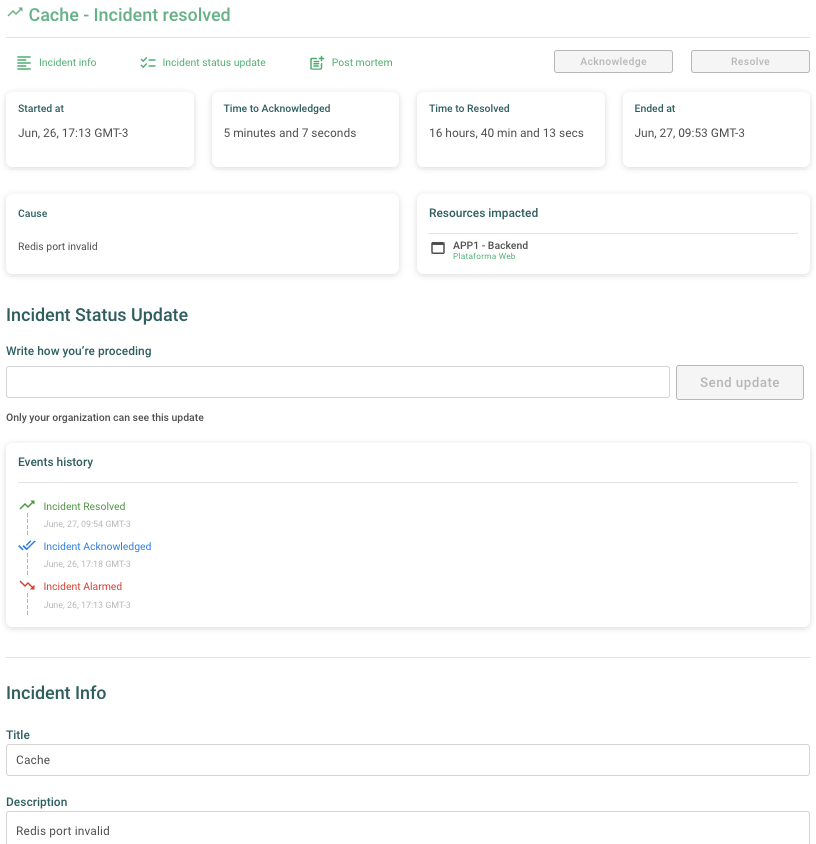 Visualize SRE and Accelerate (State of DevOps) indicators practically, swiftly, and effectively.

Diferente das alternativas, a cobrança do 1P é feita na sua moeda local, trazendo muito mais previsibilidade.

Veja quem ja utiliza e alguns cases de sucesso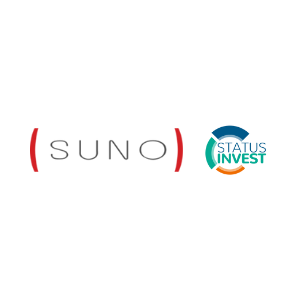 Before we adopted 1P, we only used AWS Cloudwatch native metrics, but we had little visibility. The segmentation by Products and Brands helped us a lot to empower teams and significantly reduced our incidents and degradations.
- Suno Research - Líder DevOps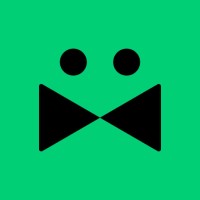 We had difficulties with the adoption of Dynatrace and realized that it would be unfeasible to influence the evolution roadmap of the tool. We adopted the Elven platform, which had total interest in developing connectors to better cover our environments. This close relationship also motivated us to qualify the team in the SRE Training Program.
- GuruApp - Head de Cloud
We started to adopt 1P gradually with some applications. It quickly became our main solution for monitoring and engaging the team on incidents, helping to identify root causes and reducing our incident resolution time. We are also training our staff with the Elven Training Programs.
- GamersClub - Principal Software Engineer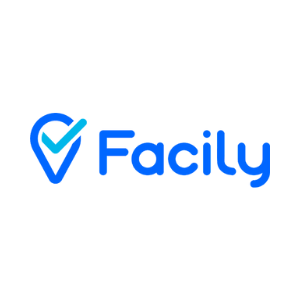 1P caught our attention for the visibility it provides to business teams, including alerts via Whatsapp. We are following the rapid evolution of the platform, and it has followed our rate of growth.
- Facily - SRE / DevOps Tech Lead

We are a specialized consultancy and in order to achieve scale gains it is essential to standardize tools and processes. Today, our entire customer support operation is structured using 1P, which is a tool that facilitates managing the flow and is flexible for our internal control and our customers.
- DatenWorks - Cloud Lead & Partner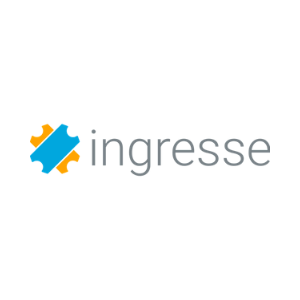 One Platform is helping us analyze engineering metrics, natively offering the indicators we wanted to use. No external integration was required for our team.
- Ingresse - Chief Technology Officer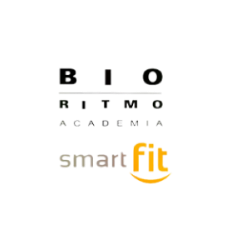 Before 1P, we started a project to integrate 3 different solutions, obtain the indicators we needed and build a Resilience Matrix. Tracking response time and incidents across deployments was also a considerable challenge. We wanted to have a Single View. However, the project became very costly and difficult to maintain. Now with One Platform, we have everything we need in one solution.
- BioRitmo SmartFit - DevOps/SRE Manager



Experimente agora, grátis!